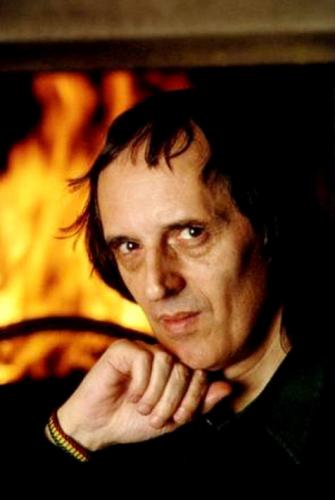 Bien qu'aujourd'hui conspué, le maître italien Dario Argento revient donc sur le devant de la scène, non pas avec les Masters of Horror mais avec son prochain film, un vieux projet de très longue date qui n'est autre que LE film que l'on attend: le troisième volet de sa trilogie des Trois Mères.
1977: Le célèbre Suspiria, avec Jessica Harper tout juste sortie du chef d'œuvre Phantom of Paradise, et avec les Goblins à la musique. Ce premier film sur les Trois Mères nous présentait alors Mater Suspiriorum.
1980: Le psychédélique Inferno. C'était cette fois Mater Tenebrarum qui apparaissait, au son d'une sublime et entrainante musique du même nom, par Keith Emerson.
Désormais il semble que le fameux projet du troisième volet de cette trilogie (attention il ne s'agit que d'une trilogie thématique, et non pas de trois films se suivant réellement) va enfin voir le jour. Ce troisième film, dont le titre serait Mother of Tears, mettra donc en scène Mater Lachrimarum. Malgré leur fâcherie, Asia et Dario tourneront apparemment ensemble pour cet ultime volet. Un rêve improbable dans lequel on aimerait retrouver également Jessica Harper. C'est cependant avec joie que l'on apprend que l'immense Udo Kier revient, très probablement dans le rôle du professeur qu'il incarnait dans Suspiria. Le tournage débutera en Italie le 30 octobre prochain. Il n'y a plus qu'a espérer que tout se passe bien !