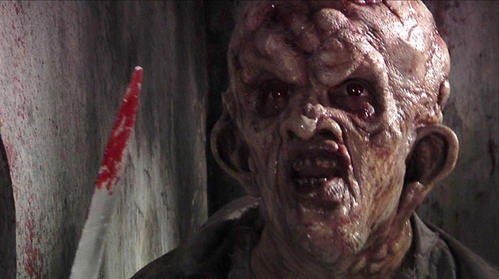 Kurtzman, vous le savez, c'était le "K" de KNB et également le réalisateur du très sympa Wishmaster. Ayant quitté la célèbre boite pour monter sa propre équipe de SFX, celui-ci n'a pas pu se remettre à la réalisation depuis son précédent film, qui remonte quand même à il y a 9 ans. C'est donc de nulle part qu'il nous sort ce The Rage, qui s'avère visiblement être un gros Z particulièrement mal foutu mais très généreux en prothèses de latex.
L'histoire, simpliste, narre l'étude d'un virus de la rage/zombie par un savant fou dans un coin paumé des États-Unis, qui trouve ses cobayes parmi les touristes égarés. Jusqu'à ce que quelques spécimens contaminés finissent par s'échapper et se faire bouffer par des vautours qui sont alors eux aussi atteint du virus, avant de contaminer cette fois des promeneurs (belle réaction en chaine mais pourquoi passer par le stade "vautour" ? Pour avoir droit à des animatroniques bien pourraves, pardi).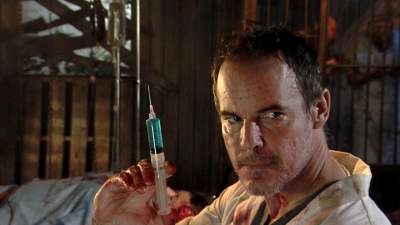 Tourné en DV, visiblement sans budget et fait à la va-vite, The Rage sera très probablement un produit bien con et profitant de la nouvelle vague des zombies movies. Cependant avec Kurtzman à la barre, on peut s'attendre à du gros gore qui tâche et une foule de zombies et de créatures bien dégueulasses ! Reste que ça fait toujours un peu amateur à première vu.
Le bonus, c'est que Kurtzman ne lésine jamais sur les guest-stars dans ses films (Bruce Campbell, Ted Raimi, Reggie Bannister, Angus Scrimm, Tom Savini…) et si Andrew Divoff, inoubliable Djinn de Wishmaster, tient le rôle d'un savant fou (en cabotinant à mort) apparemment "sensiblement" décalqué sur le célèbre Herbert West de Re-Animator, il faudra aussi compter sur la participation de ce bon vieux routard de Gunnar Hansen, alias le Leatherface du Massacre à la Tronçonneuse original ! Pour le reste, on verra à la sortie courant 2007.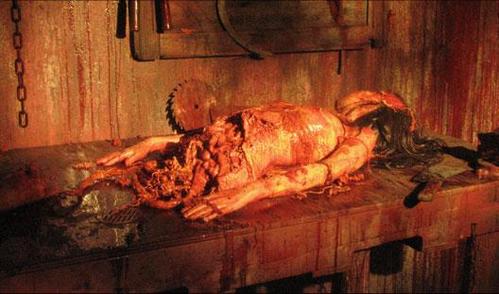 Bande-annonce et site officiel (attention, ça rame pas mal pour la navigation).
(liens morts, redirigeant sur un site sans rapport)