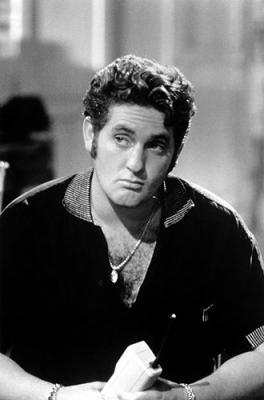 Ce 24 janvier, Christopher Penn nous a quitté.
Frère de l'acteur/réalisateur Sean Penn, Chris Penn n'a pas profité du même succès critique et public que ce dernier, mais avait une certaine notoriété malgré tout en tant que second couteau réputé et grande gueule du cinéma. Avec sa tronche reconnaissable entre milles, Chris Penn était un de ces acteurs rendant tout de suite un film meilleur, ne passant jamais inaperçu. Un talent certain mais, bien souvent, jamais exploité.
Né le 10 octobre 1965 il débuta avec son frère mais prit très vite ses distances. Au côté de Kevin Bacon dans Footlose (aucun n'était connu alors), on a pu le voir par le suite dans l'excellent western Pale Rider de Clint Eastwood. Après quelques série B (Retour à la Rivière Kwaï, Best of the Best – a noter d'ailleurs que le monsieur possédais une ceinture noire de karaté !) il atteignit la consécration (si l'on peut dire) lorsque Quentin Tarantino lui offrit le rôle de Nice Guy Eddie dans son Reservoir Dogs. Un personnage inoubliable pour un film déjanté. On le retrouve encore dans l'univers de Mister Q. dans l'excellent True Romance, au casting de cinglés (Christopher Walken, Gary Oldman, Dennis Hopper, Samuel L. Jackson, Patricia Arquette, Christian Slater, Tom Sizemore).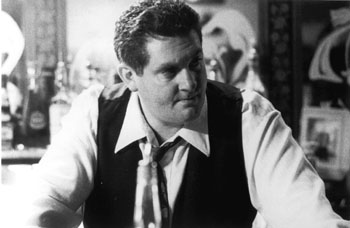 Alternant bons et mauvais films, on a pu le retrouver auprès de grandes œuvres dans Comme un Chien Enragé et Nos Funérailles (pour lesquels il retrouve l'immense Christopher Walken), mais aussi Short Cuts ou Kiss Kiss (Bang Bang), quant il ne retourne pas dans des productions miteuses: Best of the Best 2, Beethoven 2, Papertrail (où il retrouve Michael Madsen). On le voit encore dans quelques grosses productions (Rush Hour, Starsky & Hutch, The Darwin Awards) et il fut également doubleur pour le jeu vidéo GTA: San Andreas.
S'il n'apparait presque jamais dans le genre qui nous intéresse ici, on le trouve quand même dans Future Kick auprès de Don "The Dragon" Wilson et Meg Foster, et surtout dans l'adaptation live et ultra foirée de Ken le Survivant avec Gary Daniels et Malcom McDowell (!).
Les circonstances de sa mort ne sont pas clairement expliqué à ce jour, mais il semblerait que l'alcool et la drogue ne soit pas étrangère à cela… Ses dernières apparitions nous le montrait bouffi et faisaient peines à voir… Quel dommage. So Long, Nice Guy Eddie… Et comme le dit si bien la chanson ouvrant le Phantom of Paradise de Brian DePalma:
"We'll remember you forever Eddie…"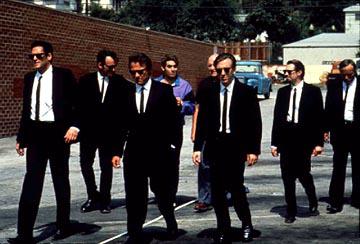 Filmographie sélective
Séries TV
1982 – Magnum – Ep. 3.11
1993 – Seinfeld – Ep. pilote
1996 – Dead Man's Walk – Ep. 1.2
2003 – CSI: Miami – Ep. 1.20
2005 – Law & Order: Criminal Intent – Ep. 4.15
Doublage
2004 – GTA: San Adreas
Films
1984 – Footlose
1989 – Retour à la Rivière Kwaï
          – Best of the Best
1991 – Future Kick
1992 – Reservoir Dogs
1993 – Best of the Best 2
          – True Romance
          – Short Cuts
          – Beethoven 2
          – Papertrail
1995 – Ken le Survivant
1996 – Nos Funérailles
1998 – Rush Hour
2000 – Kiss Kiss (Bang Bang)
2004 – Starsky & Hutch
2005 – The Darwin Awards