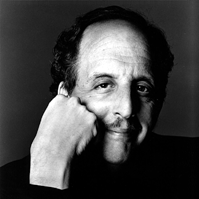 Vincent Schiavelli, un des plus célèbre seconds couteaux du cinéma, nous a quitté ce 26 décembre 2005…
Né à Brooklyn le 10 novembre 1948, Vincent Schiavelli aura joué autant sur les planches que devant les caméras. Après quelques œuvres mineurs il se dévoile dans le célèbre Vol Au-Dessus d'un Nid de Coucou de Milos Forma, aux côtés de Brad Dourif, Michael Berryman, Danny DeVito, Louise Fletcher et Jack Nicholson. Le grand public se rappel également de sa présence dans un Ghost à l'eau de rose, volant la vedette à Patrick Swayze le temps d'une scène dans un métro.
On le remarque dans diverses grandes productions, que ce soit en dresseur de singe adepte de la gatling dans Batman Returns de Tim Burton, en côtoyant James Bond dans Demain ne Meurt Jamais ou en apparaissant dans des œuvres telles que Amadeus ou Larry Flynt. Pour une grande majorité des fantasticophiles, il reste le fameux frère siamois d'un freak dans un épisodes des X-Files…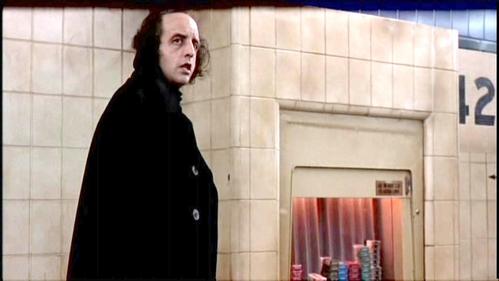 Sa participation dans de grandes productions ne l'a pas empêché d'œuvrer dans différents genres et on le retrouve aussi bien dans les petites séries B horrifiques proches du navet (en inquiétant gynécologue dans Milo), dans de gros nanars (Inferno avec Jean-Claude Van Damme, Les 3 Ninjas se Révoltent) dans la science-fiction (Les Aventures de Buckaroo Banzai dans la Huitième Dimension mais aussi des jeux vidéos liés à Dune et Blade Runner) quant il ne verse pas dans l'Horreur et le Fantastique pur et dur (le très sympathique mais mutilé Maître des Illusions de Clive Barker, Lurking Fear, avec Jeffrey Combs). Il a également goûté au doublage de dessins animés pour des séries comme Aaahh !!! Drôles de Monstre, l'excellent Batman: The Animated Series ou Hey Arnold ! et même à la comédie française dans Restons Groupés.
Par son physique si particulier avec son mètre 97 et ses grandes poches sous les yeux, il est l'un de ces acteurs dont on se souvient toujours du visage mais jamais du nom, ce qui ne l'empêche pas d'être considéré comme l'un des meilleurs acteurs US en 1997. Parallèlement il fut un grand cuisinier, auteur de trois livres de recettes et de nombreux articles pour journaux et magazines.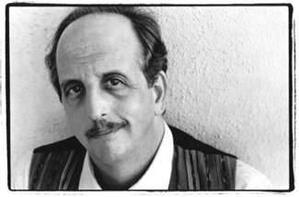 Disparaissant en raison d'un cancer du poumon le lendemain de Noël, Vincent Schiavelli et sa trogne si particulière nous manquera à tous. Repose en paix mec, je vais me mater Man on the Moon en ton honneur.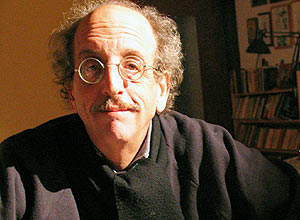 Filmographie sélective
Séries TV
1977 – Starsky & Hutch – Ep. 3.4
1978 – Drôles de Dames – Ep. 2.21
1986 – Remington Steele – Ep. 4.10
1987 – MacGyver – Ep. 2.13
1988 – Star Trek – Next Generation – Ep. 1.21
1989 – 2 Flics à Miami – Ep. 5.18
1991 – Les Contes de la Crypte – Ep. 3.10
         – Parker Lewis ne Perd Jamais – Ep. 2.4
1992 – Highlander – Ep. 1.2
1993 – Batman (doublage) – Ep. 1.10
1995 – X-Files – Ep. 2.20
         – Aahh !!! Drôle de Monstres (doublage) – Ep. 2.7.
1996 – Hey Arnold ! (doublage) – Ep. 1.14 et 1.19
1998 – Buffy Contre les Vampires – Ep. 2.13 et 2.14
2000 – Sabrina l'Apprentie Sorcière – Ep. 4.17
Films
1975 – Vol Au-dessus d'un Nid de Coucou
1984 – Les Aventures de Buckaroo Banzai dans la Huitième Dimension
          – Amadeus
1990 – Ghost
1992 – Batman Returns
1994 – Lurking Fear
1995 – 3 Ninjas se Révoltent
          – Le Maître des Illusions
1996 – Larry Flynt
1997 – Blade Runner
          – La Belle et la Bête
          – 007 – Demain ne Meurt Jamais
1998 – Restons Groupés
          – Casper Rencontre Wendy
          – Milo
1999 – Inferno
          – Man on the Moon
2002 – Emperor: Battle for Dune
          – Crève, Smoochy, Crève
          – Hey Arnold ! Le Film