Encore deux mois avant le début du crossover tant attendu et déjà paraissent quelques pages previews. Pas trop de commentaires à faire dessus si ce n'est que Herbie est bel et bien celui que l'on aime, et qu'en une seule case les auteurs ont pu faire référence aux trois films (avec la tête de Hill avant réanimation dans Re-Animator, la Meg zombie s'arrachant le cœur et le Hill volant de Bride of Re-Animator et bien entendu la prison de Beyond Re-Animator).
Herbert poursuit donc ses travaux et on peut le voir préparer un petit quelque chose assez intriguant avec cette femme enceinte, expérience à grande échelle à la manière de la fiancée de Bride of Re-Animator. Au passage on remarque que les animaux vont également être victimes de notre savant fou, via cette chose-scorpion qui n'est pas sans rappeler "Bidule", la main-œil du second film. Il n'y a que ce le sourire bizarre du personnage qui colle pas trop je trouve, mais bon…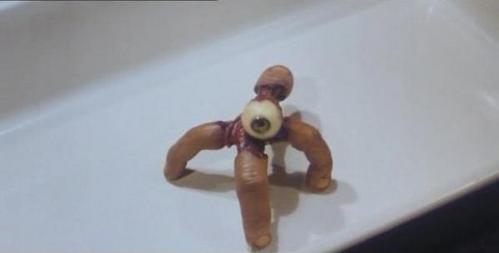 Cassie et Vlad, eux, semblent surveiller Herbie (?) et s'offrir un peu de bon temps, ce qui ne leur arrive que bien trop rarement. C'est mignon. Maintenant une envie de fan me prend. Pourvu qu'ils ramènent Hill et sa tête à ailes de chauve-souris des décombres de la maison du cimetière ! Car si House of Re-Animator il y a, Hill ne reviendra jamais dans le film puisque son interprète est, hélas, décédé il y a bien longtemps. Ça serait donc l'occasion rêvé !