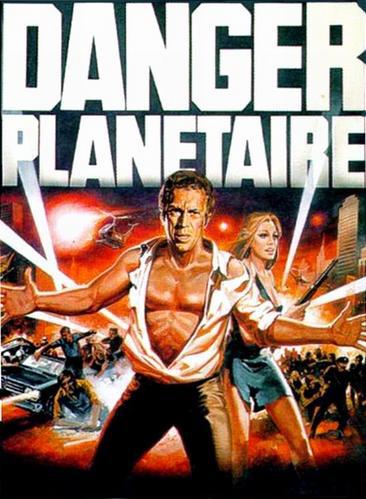 The Blob (ex-The Glob) est un petit classique de la science-fiction.
Il y est question d'une masse de gelée rougeâtre (conçue avec un ballon météorologique et du gel de silicone) provenant de l'espace qui arrive sur Terre après s'être extraite d'un petit météore. La chose n'étant pas pacifique, elle dévore tout être humain qui aura le malheur de la croiser et c'est à Steve McQueen de se débarrasser d'elle.
Revoir ce film aujourd'hui, c'est se replonger dans la naïveté des films américains des années 50, avec tous les clichés et les incohérences que cela implique. Stevie drague sous les étoile tandis que la police ne s'inquiète pas plus que cela de la disparition progressive des citoyens.
Mais The Blob c'est aussi de longue scène de blabla et un monstre invisible les trois-quart du temps. On y croise un gamin horripilant qui tentera de s'attaquer à notre confiote carnivore à coup de pistolet à amorces, on peut remarquer des figurants complètement hilares lors des scènes de "panique" et le final nous montre un directeur de lycée héroïque n'hésitant pas à fracasser la vitre de son propre établissement (un moment de tension incroyable !) avant de fournir ses élèves en extincteur pour congeler le monstre (à savoir donc: une trentaine d'extincteurs suffisent pour complètement cristalliser une montagne de slime). Malgré un rythme désormais trop lent, on se laisse facilement avoir par le charme rétro du film avec ses effets spéciaux d'un autre siècle et ses costumes et décors d'époque, et on se marre du début à la fin par tant de simplicité.
Notre gelée carnivore connaîtra une suite/remake en 1972 sous le titre de Beware ! The Blob (aussi connu en tant que Son of the Blob) avant d'avoir un brillant remake, plus gore et plus nerveux, en 1988.