Adam Rockoff, c'est l'auteur du livre Going to Pieces: The Rise and Fall of the Slasher Film, qui a carrément était adapté en un documentaire. Avec Wicked Lake, il écrit son premier scénario pour un film à petit budget. Pas une histoire de psycho killer, contrairement à ce que l'on aurait pu croire, mais plus un mix intéressant entre le survival, le rape and revenge et le film d'horreur avec éléments surnaturels !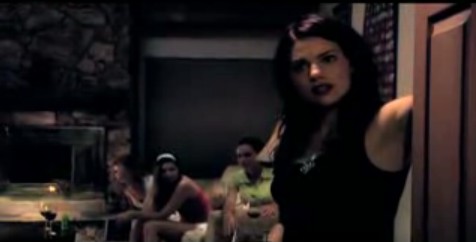 L'histoire raconte ainsi comment quatre jeunes femmes se rendent dans un bled paumés pour passer une soirée dans un chalet près d'un lac. Manque de bol, une famille de bouseux complètements tarés interviennent durant la nuit dans l'idée de les violer et de laisser libre cours à leur sadisme. Mais lorsque sonne minuit, les rôles s'inversent: les victimes ne sont peut-être pas humaines et leurs bourreaux deviennent très rapidement leurs proies.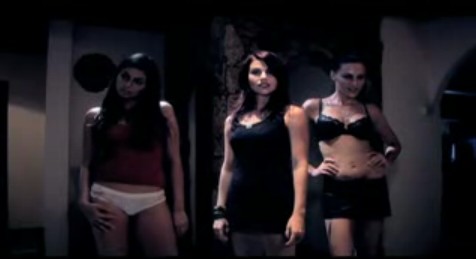 Un bon retournement de situation pour une histoire que l'on pensait très banale. Wicked Lake compte également, outre son érotisme certain, sur une très grosse dose de gore: coup de shotgun dans les parties, paille plantée dans le crâne pour aspirer la cervelle, dépeçage et morsures diverses… Si l'on ne connaît pas tout à fait la nature des quatre amies (mais pas des sorcières visiblement), celles-ci ne font en tout cas pas dans la dentelle, et c'est tant mieux !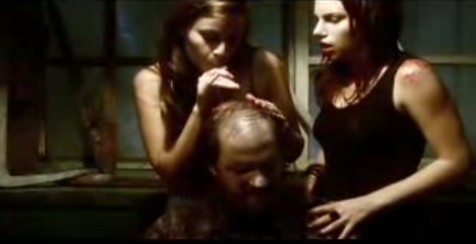 Et dans le domaine des petits plus, il faut également compter sur la présence de ce bon vieux baroudeur qu'est Tim Thomerson (les Dollman et Trancers pour cette bonne vieille Full Moon) ainsi que la jeune Angela Bettis que l'on a pu voir ces derniers temps dans pas mal de représentants du genre qui nous intéresse (égérie de Lucky McKee, elle était May dans le film homonyme, a joué dans l'épisode Sick Girl des Masters of Horror et fait la voix dans la forêt de The Woods, et on a pu aussi la voir dans le remake de Toolbox Murders par Tobe Hopper). Enfin il est bon de noter que la musique du film est signée par Al Jourgensen de Ministry, et ça c'est super cool !