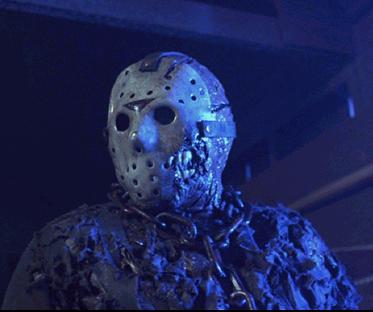 Il y a quelques temps Hollywood a déclaré vouloir refaire un Vendredi 13. Une bonne nouvelle qui en a laissé plus d'un perplexe en apprenant qu'il s'agirait (peut-être) d'un remake de l'original, mais avec Jason Voorhees en personnage principal. Un concept foireux qui bousillerait par ailleurs toute la logique de la série (si Jason tue c'est justement en raison du premier film et de son final).
Apparemment les réactions des fans auront été entendu car on parle aujourd'hui de quelque chose de différent. L'histoire ne se déroulerait plus durant / à la place du 1 mais disons pendant la période du Jason humain, à savoir proche du 2, 3 et 4 (qui, je le rappel, se suivent tous sans rupture de temps, chaque film reprenant exactement là où le précédent se finissait).
Le projet serait donc de faire un film sur les origines de Jason, alors encore humain et dans la vieille période. Reste que certains détails empêchent une continuité logique: apparemment le film se déroulera entre le 1 et le 2, mais Jason possédera déjà son masque de hockey alors qu'il ne le porte qu'à partir du 3ème film… Mais bon, sachant qu'arrivé au 8ème Vendredi 13 la cohérence et la continuité n'est plus respectés, on est peut-être plus à cela près… En fait de la même façon que pour le remake de Massacre à la Tronçonneuse (et la futur préquelle à celui-ci, The Texas Chainsaw Massacre: The Beginning qui nous montrera également les origines de Leatherface et de sa famille cannibale), beaucoup voient ce Vendredi 13 comme un film indépendant de la série original. Un nouveau film pour une série parallèle ? En tout cas il est clair que le film s'apparente à une sorte de Ultimate Friday the 13th (en rapport aux comics Ultimate Spider-Man vis-à-vis des Spider-Man).
C'est peut-être ça le soucis. Jason Voorhees est une trop grosse icône pour changer son background / univers d'un coup, notamment après les sorties encore récentes de Jason X et Freddy vs. Jason… Le griffu d'Elm Street s'était déjà planté en beauté avec un Freddy Sort de la Nuit et son faux Freddy (je persiste et signe, ce film est très mauvais !). Heureusement, comme pour faire un peu plus réfléchir les producteurs sur leurs décisions, les choses font que le projet est tout bonnement dans une impasse: les négociations financières entre Platinum Dunes, la boîte de Michael Bay (déjà responsable de la catastrophe Amityville version 2005), et les ayant droits de la série n'aboutissent apparemment pas.
Si Jason peut garder sa dignité pour l'instant, et on peut prier qu'un Freddy vs. Jason 2 soit mis en place pour garder l'intégrité du personnage entre-temps, ces couillons de producteurs se focalisent alors sur un autre projet: celui du remake du cultissime Hitcher. Mais quelle bande de cons !