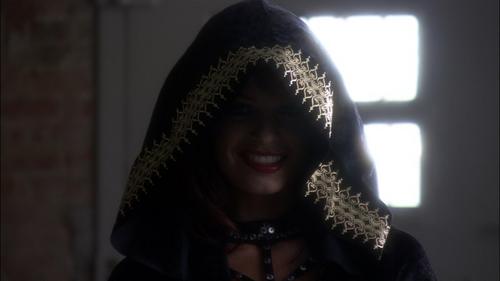 Fallen Angels, une toute petite production de rien du tout, ne révolutionnera ni le cinéma, ni le Fantastique. Bien au contraire, tout laisse présager un petit Z fauché et sans aucune originalité, la bande-annonce présentant de plus une image DV pas très attrayante et des décors très limités. L'histoire raconte la découverte d'un charnier sur une ancienne prison en voie de démolition. Trouvés dans une section souterraine que personne n'a visité depuis une centaine d'années, les squelettes sont tous ceux d'enfants. Une équipe du CSI (Les Experts !) arrive sur place pour enquêter, mais se retrouve subitement confronté à sept démons (ou anges déchus ?), un pour chaque péché capital. L'occasion de montrer quelques morts plus ou moins brutale et une pointe d'érotisme donc.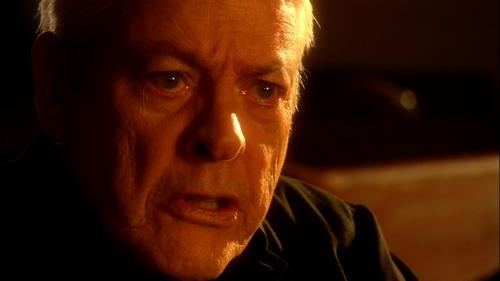 Fallen Angels semble pour l'instant n'être qu'un énième gros B ou Z du marché vidéo, boursouflé de défauts en tout genre et surtout de nullité affligeante. Mais là où la chose devient bigrement intéressante, c'est grâce à son casting de malade. Une véritable réunion de vieilles tronches a été mise en place et on n'avait pas vu ça depuis les films de Kurtzman (Wishmaster). On note ainsi la présence Kevin McCarthy, grande icône ayant souvent trainé chez Joe Dante (Piranha, Hurlements) et aussi dans l'adaptation ciné de La Quatrième Dimension. On a pu le voir dans le Invasion of the Body Snatcher original ainsi que dans l'un des plus grand B de tous les temps, j'ai nommé Ghoulies III, où il interprétait un personnage du nom de Quentin Ragnar qui restera dans les mémoires ("– Les Ghoulies n'ont pas d'zizi !", "– … Ragnar n'a pas d'zizi !", bref on se comprend).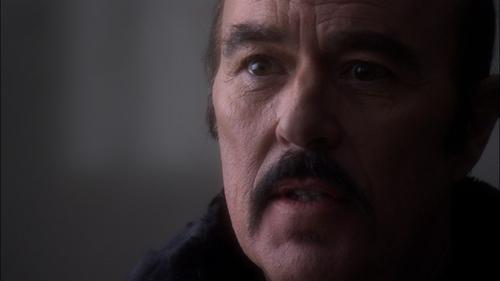 A ses côtés, des figures moins "prestigieuses" mais tout autant légendaires: Kane Hodder, inoubliable interprète de Jason Voorhees durant quatre épisodes, Reggie Bannister, l'un des héros de la saga Phantasm, également présent dans Bubba Ho-Tep et The Mangler Reborn, mais aussi Bill Moseley, qui fut le frère de Leatherface dans l'excellent Massacre à la Tronçonneuse 2 (celui de Tobe Hopper, pas la préquelle du remake !) et surtout le terrifiant Otis du diptyque House of 1.000 Corpses et The Devil's Reject de Rob Zombie. Et dans la famille "je reviens de chez Wes Craven" c'est également le retour de notre adorable tête d'œuf de Michael Berryman, de l'originale Colline à des Yeux, dernièrement présent dans The Devil's Reject, et le désormais oublié David Hess, surtout connu pour avoir été le grand psychopathe de La Dernière Maison sur la Gauche.
Bref, que du bon en perspective. On espère que les rôles et les dialogues seront à la hauteur !
Site officiel
(lien mort)