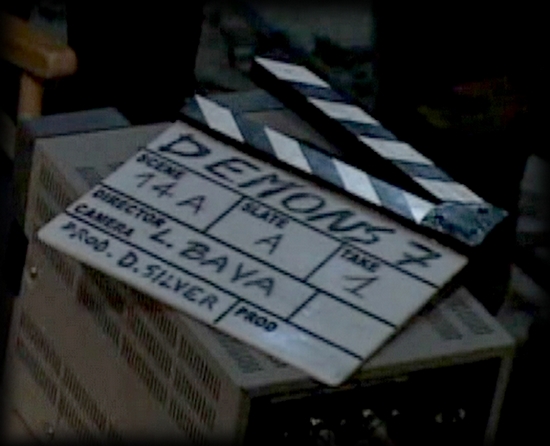 Un clap de cinéma. Rien de spécial, mais il me fallait absolument celui-ci. Pourquoi ? Parce qu'il provient du tournage improbable d'un film d'horreur italien… Démons 7 !
Pour refaire un bref historique de la série, il n'existe en fait que deux véritables Démons: Dèmoni et Dèmoni 2, réalisés respectivement en 1985 et 1986 par Lamberto Bava (fils du légendaire Mario Bava). L'existence d'un Dèmoni 3 a souvent été rapportée, mais il s'agit d'une demi vérité. Le film n'a jamais été réalisé et son scénario fut transformé pour donner celui de La Chiesa / The Church de Michele Soavi, en 1989. Plusieurs films portent toutefois le titre alternatif de Demons 3: le Black Demons de Umberto Lenzi, le téléfilm La Casa dell'Orco de Lamberto Bava…
• La Setta / The Sect de Miche...
Lire...