Geoff Johns tagged posts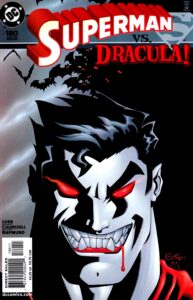 Superman #180 – Superman vs. Dracula !
The House of Dracula
(2002)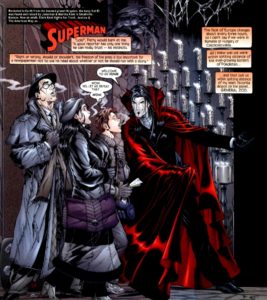 Voilà un petit one-shot qui aurait été parfait pour Halloween, quand bien même il fut publié en plein mois de Mai. Encore qu'on me signale dans l'oreillette que les dates de publication affichées sur les comics sont généralement inscrites à une date ultérieur de leur véritable parution, chose que je ne comprends pas mais que j'avais constaté à force de lecture sans en avoir la certitude jusque là. Du coup peut-être que ce Superman #180, intitulé Superman vs. Dracula ! sur la couverture et The House of Dracula dans la première page, fut développé pour le mois d'Octobre précédent. Allez savoir. Quoiqu'il en soit j'exhume ce crossover inattendu entre le Man of Steel et le...
Lire...