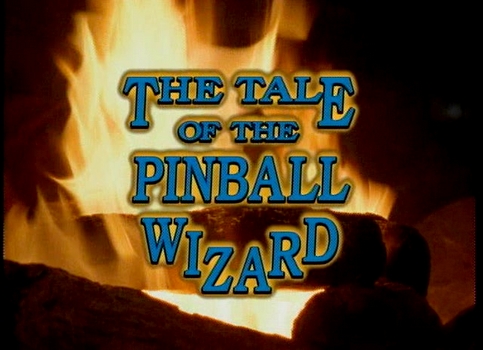 Are You Afraid of the Dark ?
The Tale of the Pinball Wizard
(1992)
The Tale of the Pinball Wizard est une sorte de curiosité, épisode à la fois bon et mauvais qui tire plus sur le récit d'aventure que l'histoire d'épouvante traditionnelle, propre à la série. Je ne reviens pas sur celle-ci, ayant déjà écrit toute une intro dans un article précédent, mais il convient de rappeler que Fais-Moi Peur ! met principalement en scène des fantômes, monstres et vampires un peu à la manière de Chair de Poule, et que ses rares écarts s'inspirent de folklores et de mythologies. C'est sans doute pour paraitre plus moderne et "proche des jeunes" que ce season finale traite de jeux vidéo et de la dangereuse addiction qu'ils représentent.
Un bon moyen égal...
Lire...