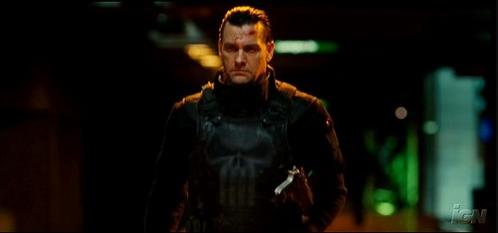 La reprise de se blog est allée un peu trop rapidement et, si j'avais attendu un jour plus tard, j'aurai pu éviter de faire un double article sur le nouveau Punisher mais bon… Au moins je vais pouvoir y placer quelques captures d'écrans. Du neuf donc pour War Zone. On va se répéter mais pour ceux qui ne sont pas au courant, il ne s'agit pas ici d'un Punisher 2: ce n'est pas une suite du Punisher avec Thomas Jane sorti il y a quelques années, et encore moins de celui avec Dolph Lundgren. Tout comme le cas Hulk / The Incredible Hulk, nous avons affaire ici à un relaunch orchestré par une Marvel soucieuse de ne plus faire de bide et d'offrir de bons films associés à leurs héros. Alors à la manière des récents Iron Man et The Incredible Hulk, nous partons de zéro probablement pour établir par la suite une franchise aux possibles crossovers.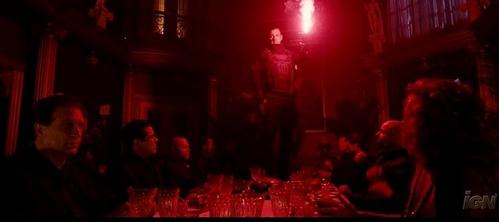 On connaissais déjà la première bande-annonce de War Zone, qui révélait un Punisher bâti comme une armoire à glace et qui laissait présager un film sacrément furieux en comparaison du dernier en date. La nouvelle spécialement conçue pour le Comic Con 08 confirme donc ce parti-pris et annonce un War Zone particulièrement sombre et violent, avec de nombreuses scènes gore. Au programme de cette nouvelle mouture, une tonne de gunfights, des plans très comic-book et une violence sèches et direct: un pied de chaise méchamment enfoncé dans l'œil, un coup de poing qui explose le visage, un gros lard qui se fait faire sauter la tête au fusil à pompe (une référence à Micro chez Garth Ennis ?), un type empalé par une grille (Death Wish 2 ?) et une mise à mort dans un impressionnant broyeur à ordure. Autant dire que nous sommes très loin des blagounettes à base de glace Esquimo de Thomas Jane et qu'on se rapproche énormément de la bande-dessinée version Ennis, le second degré en moins par contre.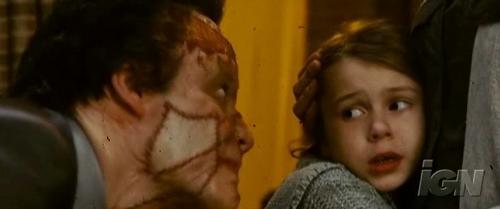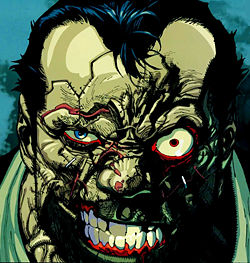 En plus nous avons enfin un aperçu de Jigsaw qui, malgré quelques plans bizarres en incrustation qui ne sont pas sans renvoyer à Sin City, semble plutôt fidèle au look qu'on pouvait lui trouver dans certains comics. On attend avec impatience la sortie du film, en espérant que le gore ne sera pas édulcoré pour les grandes salles (bien que cela favorisera un DVD "uncut" pour booster les ventes). Si ça marche on imagine déjà un véritable numéro 2 titré War Journal !