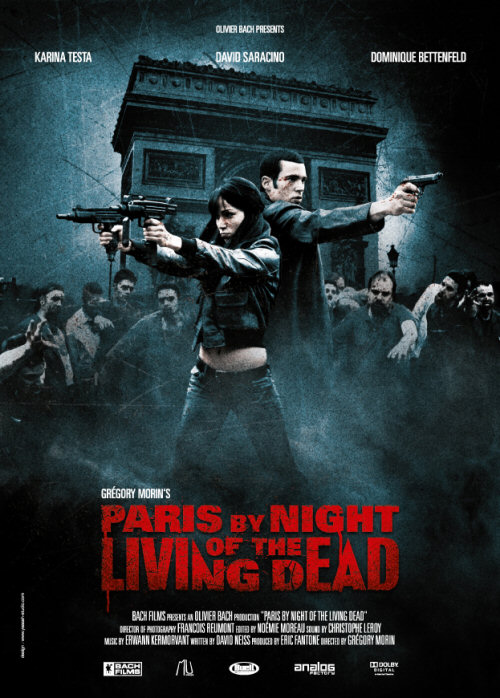 Titre très amusant pour un court métrage français hélas pas facile à dénicher chez nous… Dernièrement diffusé lors du Festival de Gérardmer, le film ne possède encore pour l'instant aucune édition nous permettant de se le procurer, ni copie disponible sur le Net. Plutôt agaçant quand on sait que la France est déjà très avares en productions de ce genre, malgré la récente apparitions de Mutants au cinéma.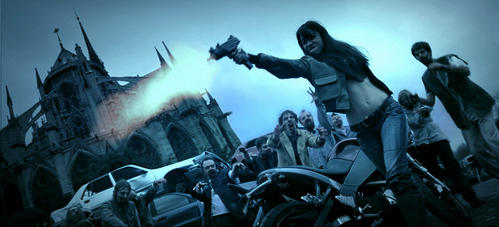 Paris by Night of the Living Dead nous relate ainsi l'affrontement entre une jeune femme (Karina Testa, vue dans Frontière(s)), un jeune homme (David Saracino vu dans… Frontière(s)) et le meilleur acteur de toute la France (Dominique Bettenfeld, alias Vibroboy, Capitaine X ou encore le pasteur de Dobermann) contre une horde de morts-vivants sur notre territoire national. Non bien sûr nous ne sommes pas dans un équivalent français d'un Romero, mais dans du gros B survolté, gore et très dynamique. Un petit Versus français. Le pied quoi.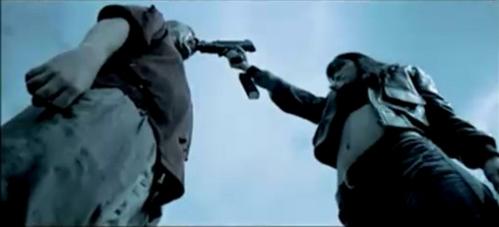 En attendant une possibilité de diffusion quelconque, sachez cependant que SFR propose pour l'abonnement à sa Neufbox la présence de ce court-métrage en haute définition jusqu'à la fin du mois. On ne va pas dire que c'est une bonne affaire mais pour ceux pour qui le hasard fait bien les choses, et bien ne vous privez pas ! Et d'ici là on peut toujours jeter un œil sur le teaser promo qui enterre définitivement les Lac ou Abîme des Morts-Vivants de cette bonne vieille Eurociné d'antan. Cocorico !